Charles Bear Photography is owned and operated by Charles Bear.  The photographs seen on this site were taken by Charles. 

Charles takes many of his photographs from a kayak.  He's found that he could get closer to most types of wildlife in their own environment from the kayak.  His primary focus is birds.  The colors found in the delicate bodies and plumages of avian species make wonderful subjects.  The colors on tiles come alive and give the images more depth than a regular photograph.
I endeavor to produce the most beautifully artistic renditions of photographs bringing more life and vitality as well as longevity to nature and memories.
Charles Bear photography is a small home run business.  Charles Bear is the son of a career military father.  He is a graduate of the University of Florida.  Charles remained in the State University System for 35 years before retiring and working full time on his photography business.
 


His works have been exhibited in Titusville, FL at the Space Coast Birding Festival, the Southeastern Wildlife Expo in Charleston SC, The Waterfowl Festival in Easton MD, the "Out of the Box" exhibit at the National Museum of Wildlife Art in Jackson Hole WY, Reddi Arts Gallery in Jacksonville FL, and he regularly appears as a featured artist at Zhanras Restaurant and Gallery in St. Augustine FL.

​​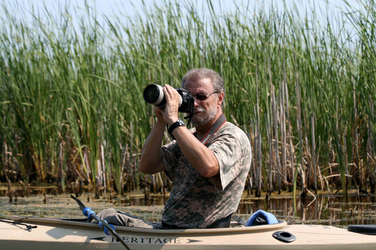 WE ARE UNDER CONSTRUCTION,  REBUILDING OUR SITE FROM SCRATCH AFTER LOOSING
       OUR PREVIOUS SITE INFORMATION!      Please excuse our unfinished look! We  will be working on
        the replacement in the coming weeks. If you would like to contact us please email me at:​